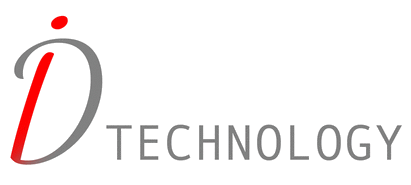 ID TECHNOLOGY
Make IT Happen
IBM Notes/Domino Administration
IBM Notes / Domino Consultancy, We have very flexable options available for one off calls through to support contracts assisting your helpdesk teams.
IT Services / Helpdesk Support
We are able to provide cost effective support packages tailored to your companies needs
Network Support - Cabled or Wifi
Connectivity issues, we are here to help. We are able to help fault find network issues through to new installations. This can be wired or Wifi
The ID Technology team has specialist skills across the whole Information Technology (IT) Industry. We have extensive knowledge which combined has been built up to over 42 years in the field. We specialise in the collaboration software technologies space and have consultants that are skilled and certified in many of these technologies.
A personal service comes as standard and we pride ourselves on providing the highest quality of consultancy services at an affordable and competitive rate.
We are based in the south west of England, close to the M4/M5 corridor which allows us to provide on-site support to businesses both locally and across the UK. By adding a secure internet connection and the latest technologies we can also provide remote support to clients outside of the UK.
PRODUCTS
Crossware Mail Signature
Crossware Mail Signature applies a dynamic signature to emails, this is now available for IBM Domino, Microsoft Exchange and Office 365
Photo Store
Apply and manage sametime business card photos. This application will control users photos, for use with sametime chat and more
IONET Change Manager for Domino
This application tracks changes to a IBM Domino environment, Changes can be scheduled, timed to roll back or rolled back if there was an issue, with full audit tracking
Ontime Group Calendar
This application will provide users with users where abouts with in one application. This works across the Notes client, web browser andn mobile devices
Openmesh Wifi
Cloud managed self healing wifi, with the ability to use vouchers codes, block devices, set active time for the wifi.
COOPERTEAM
COOPERTEAM develops, publishes and delivers services for a range of software for the daily operation, optimization and transformation of corporate Messaging and Collaboration systems such as Microsoft O365 / Exchange / Sharepoint and IBM Lotus Notes / Verse.
Enquiries
For any enquiries or questions, please contact us :
ID Technology Limited
Office 5
Malpe House
Winterstoke Road
North Somerset
BS23 3YS